Energy Efficiency Case Study
Chiller Expansion Project for Semiconductor Plant
Project Challenge
Our challenge was to provide a minimum of 1200 Tons of cooling within a previously established budget. The original design bids were $2 million over budget and we were sought out to re-engineer the project at the original budget by a worldwide manufacturer. The biggest hurdle was to design and install the system within 8 months.
Recommendations
Not only did we meet the budgetary challenge, we were able to increase the system capacity to 1400 Tons. The circulation of the condenser water and the chilled water is accomplished with prefabricated duplex pump skids incorporating a primary variable flow design. Each skid employs two (2) 100% capacity pumps with Variable Speed Drives (VSD), mounted on a structural steel platform, which streamlined the installation. An ultrasonic flowmeter monitors the flow to each chiller and insures minimum flow requirements are satisfied, as well as monitoring the chilled water BTU load to the facility.
Integrated Package Concept
The IMEC pumping station is a compact, integrated and skid-mounted system complete with pumps, and motor control. The system features an automatic integrated backup for the pumps that sequences and equalizes running hours. The control panel incorporates a pump failure alarm, which automatically switches from the lead to the lag pump in the event of a loss of pressure or flow. Should a pump fail, the backup automatically turns on, ensuring continued flow.
Monitoring
The control panel incorporates an Allen Bradley PLC that is programmed to monitor the system and send audible and visual alarms (with remote capabilities) to alert facility personnel to problems in the system before production is affected. The panel also incorporates level and temperature alarms. When an alarm is activated, the audible alarm can be silenced; however, the visual and remote alarms will remain active until the condition is corrected.
Energy Savings
By employing variable speed drives, monitoring the outside air temperatures and condenser water temperatures, sequencing the chillers, using an oversized cooling tower and primary variable flow pump design, we maximized energy-efficiency.
Estimated savings are more than 2 Million kW hours, resulting in $280,000 per year in reduced energy costs.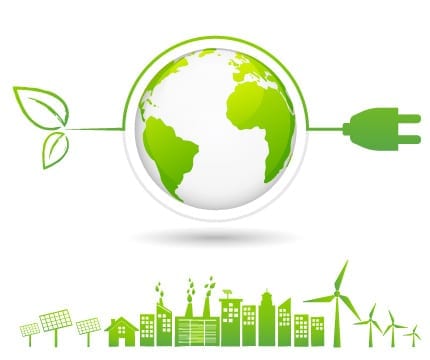 Interested in More Information About How IMEC Can Save Improve Your Energy Efficiency?
Our engineers can dramatically improve your plant efficiency and help you take advantage of utility company rebates to cover a portion of the cost. Learn if our scientific approach to engineering is right for you. Contact us for a complimentary energy efficiency evaluation.
More Process Cooling Case Studies