Energy Efficiency Case Study
Computer controls upgrade for refrigeration system produces $125,000+ in annual power savings for Garelick Farms
"This is truly a 'state of the art' system which has exceeded all of our expectations."
— Rink Wheeler
Plant Engineer
Garelick Farms
Computer Control System
This exciting refrigeration controls project for Garelick Farms integrates technologically-advanced controls with an efficient engineering solution. The project consisted of the installation of a new comprehensive controls system to control refrigeration compressors, evaporative condensers, silos and evaporators. Energy savings are primarily associated with sequencing the refrigeration compressors to operate the most efficient as the trim compressors. Additional savings are modeled on reducing the head pressure during summer operation, and improvement in evaporator fan cycling.
An Allen Bradley Control Logix computer control system manages the Compressors, Condensers, Evaporators, Silos, and Chillers, and includes open architecture in the event of future modifications.
Compressor Sequencing
Compressor sequencing through the computer control system ensures the most efficient compressor operation with significant annual energy savings from this facet of the project.
Head Pressure Control
Previously, the Head Pressure Control was selected manually on a seasonal basis. The new computer controls system integrates the use of the existing liquid injection pump with a Variable Speed Drive. The system continually monitors the wet bulb, enabling Garelick Farms to constantly capture the additional power savings available during the summer months when outside conditions allow.
Evaporator Fan Cycling
Computer control of fan cycling yielded a 25% reduction in unnecessary fan operation with additional savings are assigned to the reduction in heat load.
Total estimated annual power savings for this project: $125,000
***PROJECT UPDATE***
One compressor was selected to serve as a permanent trim compressor and was outfitted with a Frick variable speed drive control, saving $46,000 annually.
The platform has been expanded by IMEC to manage all mechanical systems throughout the plant, including controls, energy conservation, and monitoring. To date, in addition to the ammonia plant, we've integrated air compressors, vacuum pumps, dryers, boilers—with hydraulics in process.
IMEC was able to take our concept for an energy management system and develop it into a comprehensive plan. IMEC has many very talented people on their team as well a vast network of external cross-functional experts. The complex implementation was executed flawlessly. We attribute the overall success of this project to IMEC's ability to listen, question, understand, and communicate—and most importantly of all, the individual dedication and effort by IMEC's employees and management. This is truly a 'state of the art' system which has exceeded all of our expectations.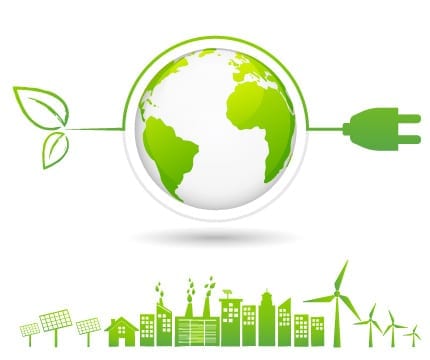 Interested in More Information About How IMEC Can Save Improve Your Energy Efficiency?
Our engineers can dramatically improve your plant efficiency and help you take advantage of utility company rebates to cover a portion of the cost. Learn if our scientific approach to engineering is right for you. Contact us for a complimentary energy efficiency evaluation.
More Energy Efficiency Case Studies: Process Cooling & Control Systems